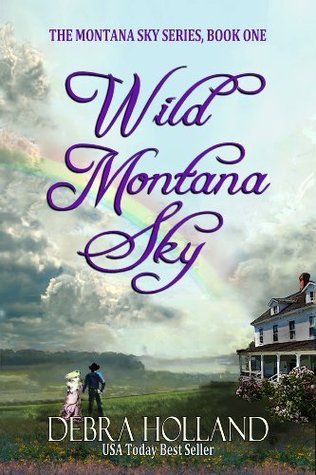 Do you remember that one book that got you hooked on reading? I do. While my friends in high school know it was "hitchhiker's guide to the galaxy" that we all read to begin the "Literature Society" at school, I remember during my early teenage years that it was important to enjoy reading books for fun and so I would start trying to find something enjoyable to read.  I remember looking at these books at a garage sale, named after the girls whose stories they told, based in historical contexts I only wanted to read more of. Unfortunately–it was only a three book set & towards the last book you could tell they were getting tired of retelling the same story….
Flash forward to 2015. I am part of a book group at church. Someone recommends we read Glorious Montana Sky and reveals that we have an well-known historical romance author who attends our church. In fact, this book is inspired by one of our own pastors and the stories of his missionary work and what that means for a person of the cloth.  I promise I will get to my review of the books above in a minute, but it is crucial to hear the background story. Debra Holland came to our group, explained how she came up and continues to write about her town of Sweet Water Springs, Montana and what it means to be a full-time writer of clean historical romance novels. Honestly–her story inspired me.  Now I am learning the importance of forming your own world for your fiction books and have more confidence in writing my first novel.
Glorious Montana Sky focuses on the return of the town's preacher's son Joshua Norton after his wife had died in Africa while they were missionaries. He has a son named Micah and (by some unforeseen circumstances) meets Deliah, a southern belle with a hidden past. The book is beautifully written. I enjoyed every minute and it was great to be able to read a tale about two people and actually get a full explanation of how their own relationship is growing.
Because of my enjoyment of the fourth novel in this series (and partly because Debra provided me with some free audio books), I secured copies of book 1-3.  Debra did talk about Wild Montana Sky at our book group meeting – and so I already knew I wanted to read this to get a better idea of where it all started. Wild is about Elizabeth-who comes to Sweet Water Springs to visit her friend Pamela and to escape the unexpected trials of the return of her brother to their family estate.  She learns that living in Boston is different than living on the wilds of Montana and that there are some realities one must face in order to survive.
After reading both these books–i highly recommend reading the entire series. I have started the second book Starry Montana Sky  and plan on finishing the lot along with her novellas and other writings. It was a blessing to have someone at our church engaged in something I can truly get passionate about.  The two books I have read are  fun, energetic, engaging and meaningful.  No Fifty Shades of Grey or  a children's story.  Books that tell real stories (while fictitious in nature)  about real people and the real relationships that help them live in the new frontiers of Montana.